During this year's St. Jude PlayLIVE season, my Twitch community helped unlock a milestone through donations, which would have me design a new messenger bag pattern. I'm rather new to the "bag designer" scene, so these things make me nervous. Will the pattern be easy to understand? Are there enough illustrations? Should I provide a video? In any case, I landed on making a commuter-style messenger that is neither feminine nor masculine. It is a simple bag with many options for sewists of every level, though I do advise you have some experience with zippers before diving in!
The flap features a zippered slip pocket. I put this here, because the flap is massive and needed something to make it somewhat useful other than a decorative piece. Many of the messenger bag patterns out there have a short flap and look odd in a lot of ways. I wanted this flap to have a purpose. The slip pocket is great for a small wallet or phone (note: my iPhone 8s Plus fits!).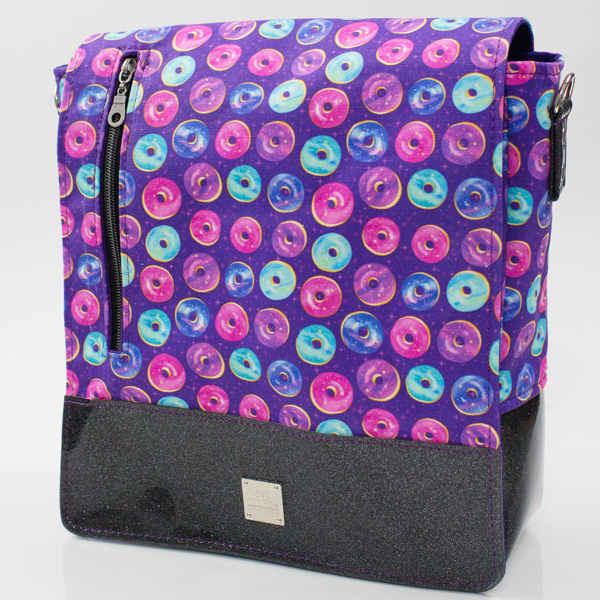 For the interior, I designed it to have another zippered pocket and an electronics slip pocket. It's definitely big enough for a tablet device; however, larger tablets such as a Surface Pro or an iPad Pro 12.9″ will need to be held loose in the bag instead of in the slip pocket.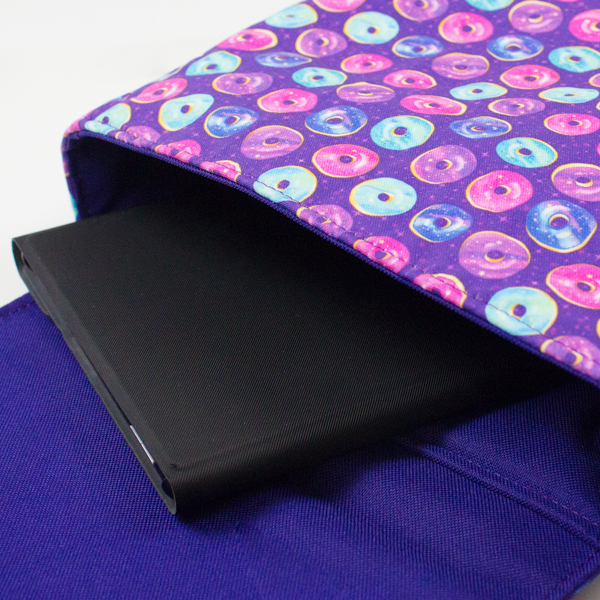 The dimensions of the bag are 11″ tall, 10″ wide, and 3″ deep. It can be enlarged or shrunk if sewists would like to make a larger or smaller version.
The Mighty  Messenger sewing pattern is available now! 50% of all proceeds are donated to St. Jude PlayLIVE on the first of every month. As an added bonus, Lauren of MoreMeKnow.com is also running a special on a hardware kit, where she is also donating 50% to St. Jude PlayLIVE!

Mighty Messenger Pattern: 
https://shop.fiercekitten.com/patterns/might-messenger-sewing-pattern
MoreMeKnow Hardware Kit: https://moremeknow.com/products/mighty-messenger-bag-hardware-kit